What is Ethos 2.0? The decentralised wallet relaunches
https://capital.com/ethos-2-0-definition
By Raphael Sanis
15:24 (UTC), 3 November 2022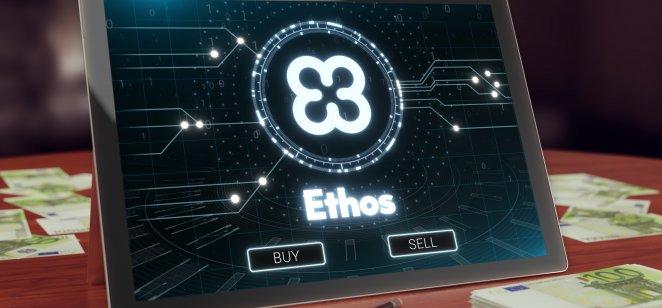 Ethos, a decentralised wallet and trading platform for cryptocurrencies, was acquired by Voyager in 2019. Now, four months after the collapse of Voyager, Ethos is relaunching, determined to serve its original decentralised mission.
A wealth of different products were announced, including innovative wallet keys, a secure crypto vault, and an incentive scheme with its own ETHOS token.
But the ecosystem is still at the beginning of its new journey. Read on to have everything about Ethos 2.0 explained.
The original ETHOS
Before looking at what is Ethos 2.0 and what Ethos 2.0 means, a study of its first version can provide some important context.
Ethos was created in 2016 with decentralisation at its core. The cryptocurrency was looking to continue delivering crypto's transparent and accessible goals for the finance industry. It wanted to build an "ecosystem that is open, safe and fair for everyone".
The Ethos Universal Wallet was the platform's staple product. It gave users a decentralised wallet with self-custody that enabled anyone to send, store, track and receive cryptocurrencies.
Shingo Lavine, the ETHOS co-founder, said in a blog post: "This vision became enormously successful and, in a matter of months, rapidly grew to over 100,000 users distributed all around the world."
The Voyager takeover
However, in 2019, Ethos was bought out by the centralised crypto exchange Voyager, which acquired the decentralised wallet along with its decentralised developer platform, named Bedrock.
Lavine boasted: "Bedrock was a sophisticated, decentralized, high-performance, cross-chain blockchain engine that powered all of the Universal Wallet and subsequently Voyager's crypto systems. Voyager would not have been possible without Bedrock or the Ethos team."
He also raised the incongruence between Ethos's decentralised mission and the objectives of Voyager.
Then, in July 2022, Voyager filed for bankruptcy after the collapse of Terra and its being exposed to the failed Three Arrows Capital hedge fund.
Ethos 2.0 definition
Almost four months after Voyager's collapse, Ethos announced it was relaunching with the same transparent goals.
Addressing the question of how Ethos 2.0 would work, the blog post said: "Our vision is to fulfil the original decentralized vision of crypto to create a future that is for everyone."
Ethos is returning with unique and familiar products. The Universal Vault will give users a place to securely store cryptocurrencies with up to seven types of encryption.
It is getting rid of the long and complex seed phrases that most wallets use as a passcode. Instead, Ethos will use "magic keys", which lets users back up and restore their wallets with "bank-grade technology".
Another key part of the Ethos 2.0 ecosystem is its trading platform. Investors will be able to execute trades directly between the blockchain and the Universal Vault, without any need for a centralised party.
Its website said: "Ethos searches dozens of Defi exchanges to find you the best price and liquidity. The Ethos app can even split trades across multiple providers to complete your transactions."
Ethos's upcoming new feature is its yield seeker, which enables users to discover staking opportunities and launch their own smart contracts.
What is ETHOS 2.0?
ETHOS is the platform's native token, which was created to encourage investors to utilise its ecosystem. Its website described the cryptocurrency as the "cornerstone of our rewards program".
There are multiple ways for the Ethos community to earn these tokens. Every time an ETHOS holder makes a cryptocurrency trade using the platform, they will be rewarded with tokens.
The cryptocurrency is also given to those interacting with Ethos's content, including watching videos and liking posts.
Other ETHOS 2.0 examples of utility include discounts on "premium Magic Key sharding".
The ETHOS airdrop
While the ETHOS token is yet to go live, the team is already scheduling an official airdrop. Those who have lost funds in the collapse of Voyager will be entitled to receive free ETHOS tokens.
A significant allocation of one billion ETHOS will be dedicated to those who were impacted by the bankruptcy earlier this year. Ethos promised there would be "no strings attached".
Investors who want to claim tokens from this airdrop will need to complete a form on the platform's website. The information will later be verified to ensure pariticipants are eligible.
Addressing investors, Ethos said: "You will receive an estimate for the total number of ETHOS tokens you will receive. This number is calculated by your amount of VGX and USD holdings."
Bottom line
After the collapse of Voyager, Ethos is seeking to get back to its original mission as it sets out a plan to re-establish itself as a decentralised ecosystem for storing and trading cryptocurrencies.
It has already laid out utility for its native token ETHOS. However, the tokenomics and specifics are yet to be announced, including the launch date and total supply.
As such, if you are considering investing in ETHOS or other cryptocurrency tokens, we recommend that you always do your own research. Look at the latest market trends, news, technical and fundamental analysis, and expert opinion before making any investment decision. Keep in mind that past performance is no guarantee of future returns. Never trade with money that you cannot afford to lose.